Click For Officer Wellness Study - FOP Officer Wellness Study
Click For Proposed Utah FOP bylaw change - 2019 C&B Changes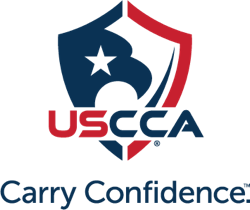 Dear Member,
For over one hundred years the Fraternal Order of Police has been dedicated to supporting the improvement of the standard of living and working conditions of the law enforcement profession through every legal and ethical means available.
In honor of this great tradition, we are proud to announce our new partnership with the United States Concealed Carry Association, and offer you an exclusive discount of 15% off any USCCA Membership.
The USSCA provides industry-leading self-defense training, education, and powerful legal protection, and we want to make sure every FOP member has access to this lifesaving resource.
Your USCCA Membership will give you the legal and financial support you need to prepare for, face, and survive a self-defense incident with:
Up to $2,250,000 in up-front Self-Defense SHIELD protection - Pay your bail, secure a pro-2nd Amendment attorney, and get your legal bases covered if you're ever forced to act in self-defense…
All Legal Weapons Covered - Guns, knives, and hand-to-hand combat, they cover it all…
24/7/365 Critical Response Team Access - They will be your second phone call after 9-1-1 to walk you through the aftermath of a self-defense incident…
Training & Education - Access to 1,400+ certified trainers nationwide, 100's of exclusive training videos, articles, and your included subscription to the award-winning Concealed Carry Magazine…
As a law enforcement professional, you know that simply having a firearm in your home makes you vulnerable to legal and financial ruin in the aftermath of a self-defense incident…
Experience what complete peace of mind feels like when you activate your USCCA Membership at any level with savings of 15% today:
Activate The Protection Of USCCA Membership + Save 15%...
Sincerely,
Executive Board, Fraternal Order of Police
P. S. - The Fraternal Order of Police is proud to have members from across this great nation who value safety both on the job and off the job…Unfortunately, new USCCA Memberships are currently unavailable to New York State and Washington State residents at this time.The good news is that the USCCA is actively working on a solution that will meet these state's strict requirements and allow us to offer membership to residents.We apologize for any inconvenience this may cause you, but please know they are working diligently on a long term solution and we will be reaching out to you as soon as membership is available in these states.